MNGS was originally incorporated as Point South Guiding in 1981, Guides de Point Sud Europe in 1989 and MatterhornNepal-GuideSource Treks & Expeditions (Europe and Asia) in 2001. For more than three decades we have guided Himalayan high altitude expeditions, mountaineering and treks in Europe and Asia, rock and ice climbs, and training sessions at all levels for individuals, groups and professionals. We guide climbs of Europe's many 4000m peaks, the Himalayan peaks of Mt Everest, Cho Oyu, Manaslu, Makalu, Broad Peak, Baruntse, Shishipangma, Ama Dablam and others, while offering 18 less technical trekking peak climbs of Mera (highest trekking peak in the world), Lobuche East/West and Island Peak for less experienced adventurers. We guide +25 various treks in Nepal, Tibet, India and Bhutan, visiting mountain regions, remote areas and culturally significant places of interest.
MNGS provides a varied choice of professionally guided experiences including: rock & ice climbs/ instruction, Avalanche Courses, educational snowshoeing outings, wildlife tracking/observation hikes, glacier treks & training, outdoor safety presentations for schools and businesses, horse riding mountain holidays, and Nepal river whitewater rafting, for all levels of fitness. We serve groups and corporations with special programmes, informative presentations and off-site meetings designed to meet specific needs. Our Managing Directors, RJ Fleming and Ang Kami Sherpa, welcome inquiries about instruction, methodology, special needs, custom outings and scheduling. The following pages offer an overview of MNGS programmes, but activities are always flexible and tailored to our clients' needs. Safety, environmental sustainability, an intelligent approach, personal responsibility, and fun are our priorities.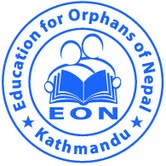 Our Most Important Commitment: 
Many years of outdoor adventure have focused our appreciation and dedication on Sherpa children in need. As a result we founded the Education for Orphans of Nepal charity, to raise money to support the education of as many Nepalese orphans as possible. Starting with a single child in 2001, the EON Charity currently supports the living and education of +37 Sherpa children. It is our goal to raise awareness of the nearly one million orphan children in Nepal, and how an education can expand their possibilities for a bright future. Please read about EON and these deserving children at: www.eoncharity.org. We hope all of our clients will recognize this important opportunity and join the family of Patrons and Supporters to assure these children have access to a quality education.
So, come have an adventure with us, benefit a worthy cause, check out our custom outdoor clothing line, and have a great deal of fun in the process! Whether you wish to learn the basics of an outdoor activity from scratch, summit a particular peak, enjoy a leisurely educational trek, or get up close and personal with a Grade 5 ice route that has been keeping you awake, we can help you make it happen. 
Please send us an email or contact us by telephone at any time.